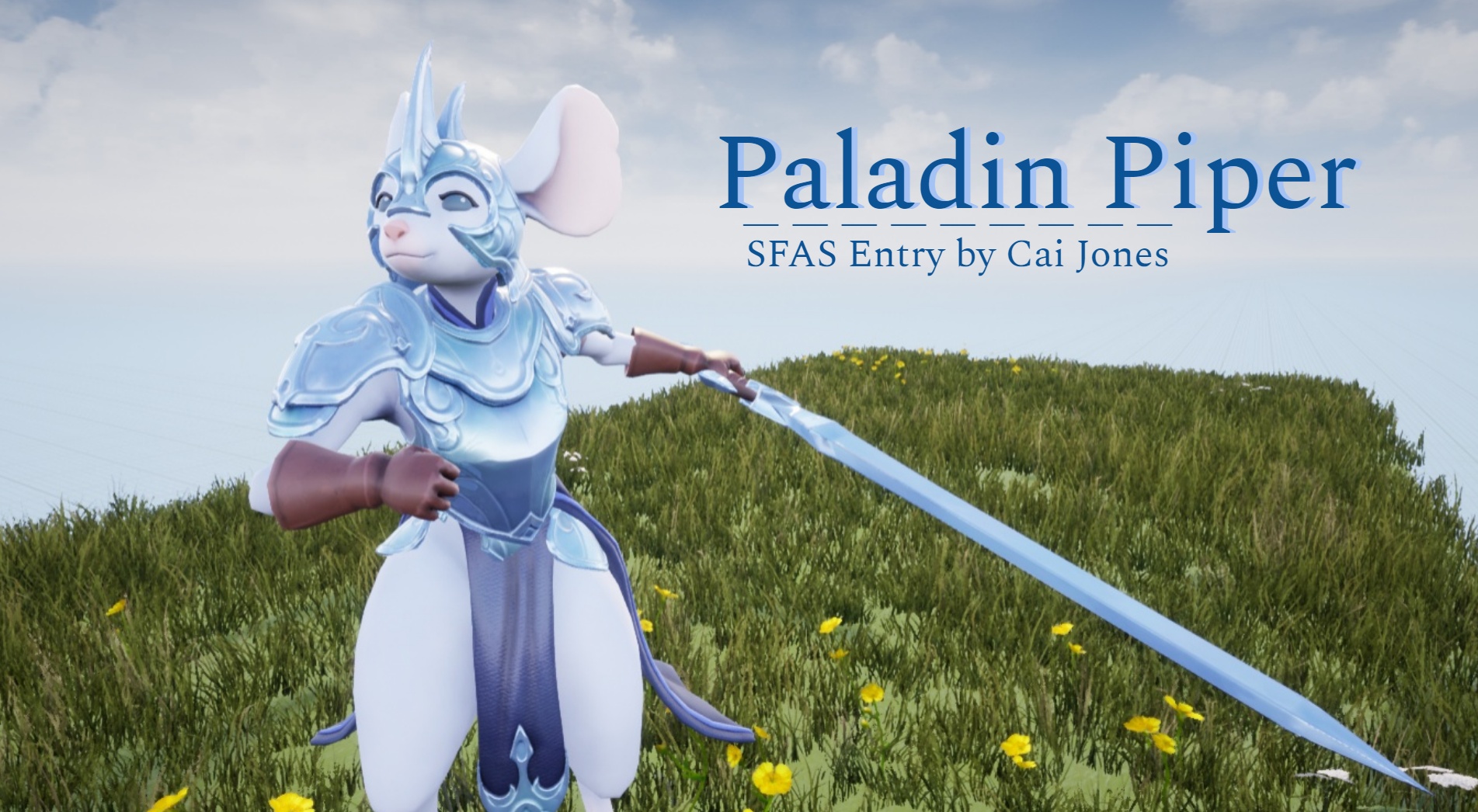 Paladin Piper - Animation Concept Project #SFAS22
A downloadable asset pack
Hello, my name is Cai Jones and this is Paladin Piper!
A Concept-only, Open World fantasy game staring Piper - an anthropomorphic mouse who's desperate to prove themselves as a worthy paladin!
Paladin Piper was created as a part of Rising Star 2022. I had a lot of fun coming up with ideas for it and I'm super proud of what I have accomplished! I hope you enjoy looking through all my notes and that you end up loving Piper as much as I do!
______________________________________________________________________________________
IDLE - For the idle animation I wanted Piper to seem ready but relaxed. Posed for an attack but confident enough in her abilities that she didn't need to nervously look around all the time.
IDLE VARIATION- For the idle variation, I really wanted to show off those big floppy ears. I made sure to pay special attention to the twitch of her nose and the way in which her ears would curve like satellite dishes. To really sell her inhuman nature.
POWER UP- I imagined Piper to be a playful kind of character. Confident enough in her abilities to have fun during a fight. It is because of this that I decided it might be fun to have her toss her sword in the air and use the momentum of its fall to lead into the Release motion.
RELEASE - The release motion follows through from the Power up. I tried to make sure that there was a nice curve to the swing in her arm so that the sword would smoothly come down from the air before being tossed towards her enemy.
RECOVERY - Again I wanted to exaggerate Piper's inhuman traits. And by using her long legs to bound across the map it really creates a fun feel of both personality while still remaining true to the brief. The little spin she performs on the handle of her sword before finally prying it free, I feel, is also a fun little bit of character showcasing. I was really trying to make sure that the player/viewer knows exactly what kind of personality Piper has!
ANIMATIONS-

If you wish to contact me about anything in this project, please do so through email - n.cai.jones@gmail.com
Download